Sir Peter Fahy
He was a police officer for 34 years and served for 7 years as Chief Constable of Greater Manchester. During that time he championed neighbourhood policing and working more closely with local community groups. He held national responsibility for the Special Constabulary and for preventing violent extremism. In November 2015 he was appointed Chief Executive of the charity Retrak which works with street children in a number of African countries.
Julia Robertson
Julia is a freelance television and DVD producer, having worked for several years as a researcher, director and producer for BBC and Granada television programmes. Julia is also an accomplished visual artist who designs and makes bespoke pieces including paintings.
She is married with two children and attends Emmanuel St James in Didsbury.
Chief Supt David Smart
David was head of the Metropolitan Police's Prevent programme, with 30 years experience in the Met Police. He is recently retired and is a long-standing supporter of ROC. David has worked with us over a number of years and spoken at various ROC conferences and events.
Angela Williams (recently retired Assistant Chief Constable – West Yorkshire Police)
Angela has 29 years' service with West Yorkshire Police, starting as a PC then progressing through each rank, serving at an array of Districts and Departments.
Her initial portfolio as an Assistant Chief Constable (ACC)  in 2015 was 'District Policing'. Three years ago she took up the post of 'ACC People', which includes all People functions, Learning and Organisational Development, Leadership and also Professional Standards and Vetting. Angela is the National NPCC Lead for Religion and Belief, as well as the Force Lead on Diversity, Equality and Inclusion. She is married with two teenage children and lives in Leeds.
Jillian Duff
Jillian Duff is a British Anglican bishop. Since 2018, she has been the Bishop of Lancaster, a suffragan bishop in the Diocese of Blackburn. Previously, she had been Director of St Mellitus College, North West, an Anglican theological college, from 2013 to 2018. Before ordination, she studied chemistry at university and worked in the oil industry. After ordination in the Church of England, she served in the Diocese of Liverpool in parish ministry, chaplaincy, and church planting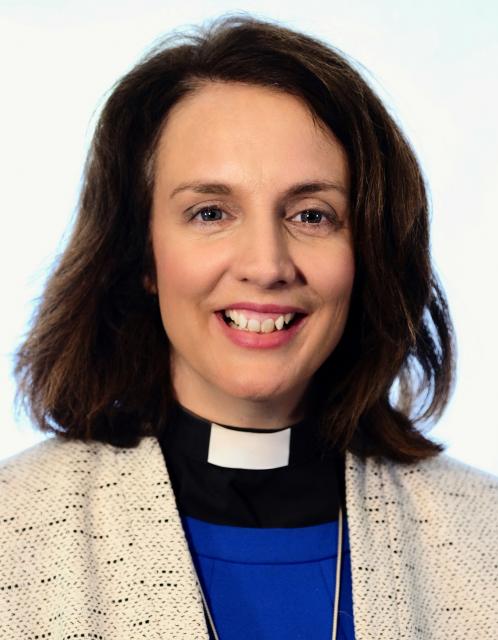 Mark Corbin
Mark Corbin is originally from the Caribbean and is now based in Wolverhampton. He has over 25 years' experience working in the Automotive and Highways sectors.  He is the Highways Key Route Network Manager at Transport for West Midlands (TfWM), and chair of the Adept National Traffic Managers Forum. He leads a team within TfWM collaborating and working with multiple organisations including the seven local authorities in the West Midlands, Department for Transport, Highways England, HS2, Network Rail and others.  He is recognised nationally by his colleagues as an innovator and a genuine collaborator, seeking to make things happen with a holistic approach.  He previously sat on the Corporate Management Team of West Midlands Combined Authority, the Common Purpose UK – Birmingham Advisory Board and is a current Trustee at Excel Church in Bilston, Wolverhampton.
Please take time to read through our annual report for 2019/20.